Name
Our organization's name is: the Institute for Data Intensive Research in Astrophysics and Cosmology. This is shortened to the DiRAC Institute, or sometimes simply DiRAC.
Logo
High resolution versions of our logo are available for download here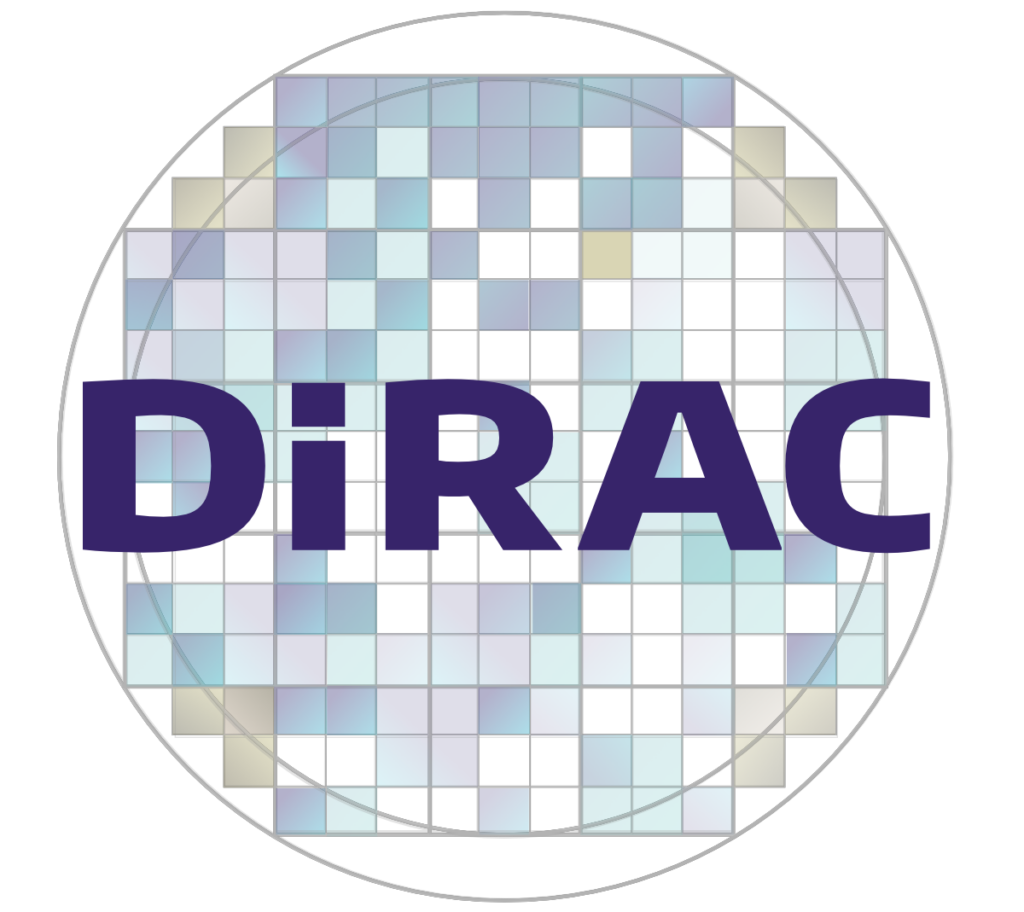 The background of our logo represents the sensor array on the Rubin Observatory's LSST Camera. The "dot" on the i represents one of these camera sensors, and connects the mission our organization to this revolutionary source of data.
Mission Statement
To build the world's most advanced datasets, algorithms, and tools and use them to explore and understand the universe
Vision Statement
A universe understood through data-intensive discovery.